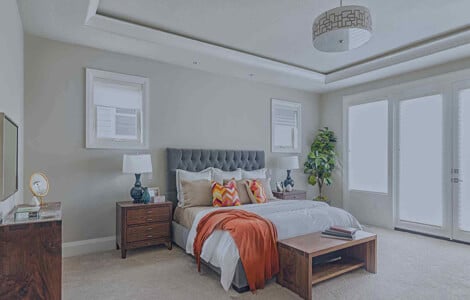 Filinvest - "Homes That Value The Fruits of Your Efforts"

You home is an investment that you intend to have the benefit of for a lifetime. This is the place where you can proudly display the fruits of your labor. A place your family can always turn to for safety, comfort and stability. This is the place you intend your children to begin the journey towards their own dreams. Filinvest is the company who can provide this for you and so much more. The company has rooted itself into a frontrunner in the residential housing development industry within its main focus sector of the affordable to middle-income range homes.

The team at Filinvest is always striving to seek out prime locations best suited for family style living. The developments are most commonly placed along areas with easy access to transportation or the main travel routes, hostpitals, schools and shopping facilities, everything you need close at hand and easily accessible making your life less chaotic than it has to be.

The company has shown growth, diversity and innovation throughout their 40 years accumulated experience in the industry and have progressed from building houses to incorporate high rise condominiums, medium rise developments, office blocks, shopping malls and entertainment and leisure developments.

Whether you are a career-driven professional individual seeking a place of your own within the bustling hive of activity within the city limits or a family man in search of a place to settle down and offer your loved ones the quieter, more quality filled life, Filinvest has what you are looking for and you can rest assured that thought and planning have gone into every development they attach their name to.

The Bechmark in Affordable Housing

Historically the company has always been associated with and focused on the development of residential housing for the affordable and middle-income sectors. The company has provided almost 110 000 families throughout the Philippines with homes and this has set them on the path to becoming one of the largest home providers in the country to date.

Broadening Horizons

Over the years, Filinvest has broadened its horizons and market focus to include the high end income sectors as well as themed residential developments which incorporate a leisure component. Resorts, farm estates and developments with their roots in sports clubs have become commonplace and highly sought after.

House and Lot

Regardless of whether your dream home is within the confines of a themed community or a master planned estate which incorporates a family friendly environment. Find the perfect location to raise your family, tailor made to cater to your needs and the ever-changing needs of your family.

The Ranch - Modern luxury and home design meets the fresh, lush feel of nature. Clean air and quality surrounding for your family to embrace on a daily basis. Country living at its finest. Convenitent and easy access to amenities and facilities in the city make this the perfect location if you wish to escape the humdrum lifestyle in the city each day but need still need to work there. Located at Timberland Heights, Brgy, Rizal.

Futura Homes San Pedro - Always dreame of a better life for you and your family? This is the opportunity to grab hold of. Value for money is what this development is all about. Located along San Vincente Roas in San Pedro, Laguna. Alabang situated only a short distance away is easily accessible public transportation and the throughfares and public roads. This community is comprised of townhouses built in clusters of four or six units. Amenities and comfort are what family living is all about. At Futura Homes you will have access to so much that encourages quality time and bonding. A multi-activity lawn, clubhouses, play fountain and swimming pools which includes a water play park, basket ball courts and picnic areas are all on the cards for those lucky enough to guarantee a spot in this pristine and luxurious community. The homes are built using a concrete reinforced method you that your home bares the Buhos Tibay seal of quality and your future is set on solid ground.

Sandia Homes - Picturesque views of Mount Makiling and Tagaytay Ridge bring the wonders of nature and creation right to your doorstep. The home your family deserves and dreams about for an affordable price. Sandia Homes is located at Brgy. Cale,Tanauan,Batangas. Make your design selection between the single story Bernice or doube story Danessa and enjoy spacious homes, gated security and affordable luxury living. Your family is guaranteed safety with the inclusion of a perimeter fence and guardhouse that is manned by security 24 hours a day. Amenities and activities are not forgotten here and with so much to do you may never be indoors. Swimming pools for kids and adults, a children's playground, pocket parks, a picnic area and a clubhouse are all readily available to residents of this beautiful, quaint village nestled between the mountains.